Our Suppliers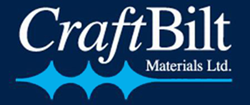 Why Muskoka Aluminum & Vinyl?
Muskoka Aluminum and Vinyl has been in business since 1982 and with the same supplier for over 20 years. Not only do they work in the community but live too.

We provide a diverse selection of top quality products giving flexibility to select what is right for design and budget for the project.

Customer Satisfaction is our number one goal every time. Our Professional Installers respects every job as if it was their property.  Our job satisfaction begins and ends with your personal satisfaction,

Our Customers are like Family

We are a family this is always expanding one customer at a time. All of our products are MAINTENANCE free. No more painting, staining or rotting wood to worry about.'
Happy New Year Christine & Wayne, We very much appreciated the calendar and the kind note. We love our room and Wayne delivered what he said he would! It was a great "refrigerator" over the holidays and handy to the kitchen! Your projects are up there with the best in the calendar – congrats! All the best for a great 2011!
- Bonnie & Bill