Aluminum Decking
Our decking system is a heavy gauge extruded aluminum product.
Extrusions are made by forcing heated aluminum under hundreds of tons of pressure through a special custom made die. The resulting shapes can be quite intricate and follow close tolerances. Different alloys and tempers are available depending on the strength required.
Our decking is made from one of the strongest alloys available: 6005-T6. Testing by Trow Associates has shown that the 1″ x 6″ boards can sustain 1085 pounds per square foot on 24″ centers!
Before considering an aluminum deck board supplier, check the wall thickness of the product. The thinner the wall, the less they can sell it for.
Our Waterproof Aluminum Decking has passed the ASTM B117 salt fog spray test
The recognized body for aluminum paint finish standards is the American Architectural Manufacturers Association (AAMA). Our Super-Durable exterior powder coat finish exceeds most of the specifications of the highest AAMA standard, 2605, and fully meets the AAMA 2604 quality standard. Compare these statistics to other aluminum deck board manufacturer's who only paint to AAMA 2603. The AAMA 2605 specification includes chemical resistance, fading, gloss retention, 4000 hour salt spray and many other properties.
The chemicals in pressure treated lumber can be corrosive towards aluminum. Un-treated lumber is typically all you need when using Craft-Bilt decking, since no moisture will come into contact with the joists. Feel secure when installing Craft-Bilt waterproof decking knowing that it has passed the ASTM B117 salt fog spray test on the most corrosive ACQ pressure treatment formulation.
Residential Decking
Put on the last deck you'll ever own! No more painting, staining, sealing, knot holes, splinters or decay. If you've been a homeowner for any amount of time, you'll appreciate the true meaning of "maintenance-free" decking. Your deck will look new for years to come.
Commercial Decking
Convert almost any commercial rooftop into a useable area by using Craft-Bilt's waterproof decking material. Create an entertainment area, or a communal area for residents. Install decking material on sleepers and forget about it. Light-weight aluminum decking is ideal for this task since it will not add appreciable weight to the roof structure and it may help to extend the life of your existing commercial roof membrane.
Marine Decking
Our aluminum decking has non-skid finish. It is especially useful in a marine application. Protect yourself and your guests from slips and falls. Eliminate those yearly board replacements with Craft-Biltmaintenance-free aluminum decking. Our decking is found on:
o Docks
o Boat Decks
o Boat Houses
o Marinas
| | |
| --- | --- |
| Grey | Sand |
| | |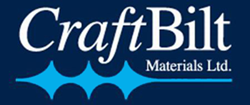 Our Customers Speak!
My sunroom was a seamless addition to my cottage. It allows me to view the lake and surrounding area without the nucence of BUGS. The sunroom gives extra room I was so desperetly in need of. The dog likes to look out the bottom glass knee wall. My sunrooom has become a local attraction by boaters on the lake. Many complements from neighbours.

Rochelle Suffrin.
MUSKOKA ALUMINUM & VINYL
845 MUSKOKA ROAD SOUTH GRAVENHURST, ONTARIO, P1P 1K4
(705) 687-6722
(705) 687-8203
Proud Member